The untold truth of Egypt Sherrod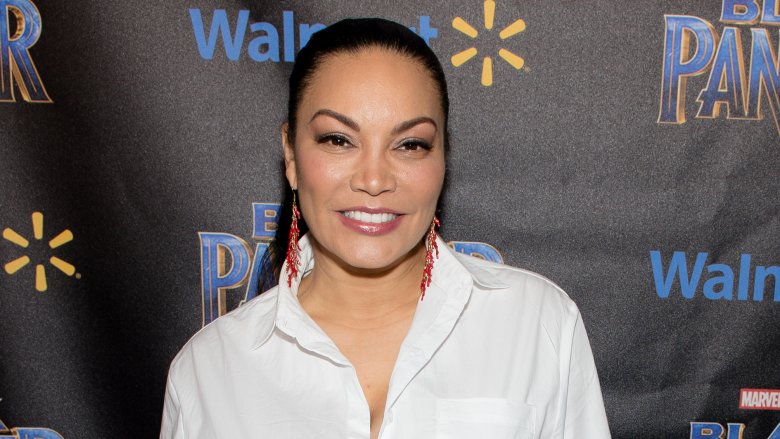 Egypt Sherrod is pretty much the queen of HGTV. She first came onto the TV home improvement scene in 2007 when she took over the role of host on the show Property Virgins. From there, Sherrod went on to host Flipping Virgins, which she also executive produces. In addition to being one of the shining stars of HGTV, Sherrod is also the CEO of The Egypt Sherrod Real Estate Group, a columnist for Atlanta Magazine, and makes regular appearances on other TV shows.
Sherrod is the epitome of a self-made woman and has been hustling since she was a teenager. Her ability to juggle an incredibly successful career and her family is an inspiration, but no less inspirational is the story of how she got her start. Sherrod's success story is one that is built on years of hard work and savvy investments. Here's the untold truth of Egypt Sherrod.
At 19, she was the youngest radio music director in the US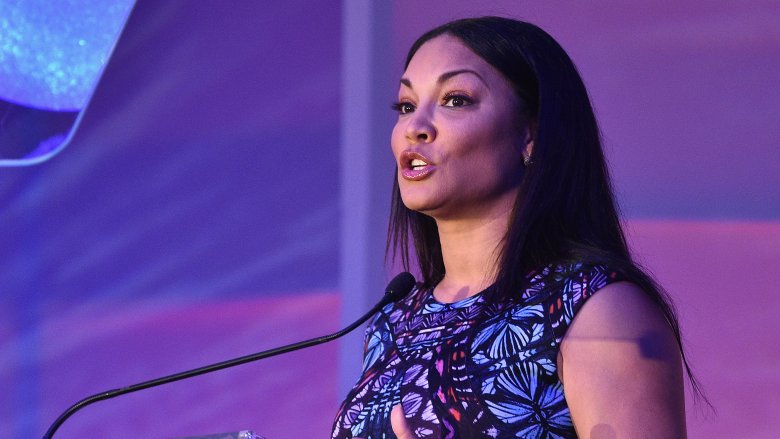 Sherrod got her start in radio, and had a successful career in the industry from a young age. At 18, she was hosting a jazz radio show, and by the time she was 19 she had landed a full-time job as a music director in Philadelphia, making her the youngest music director in the entire country. While most teenagers are still figuring their lives out, Sherrod was already building her career but was still looking to the future. "I was earning enough to start thinking about how I was going to make my money work for me," she told Vibe.
It was her desire to invest in her future that would lead to her career in real estate. "While everyone else was buying pocketbooks and shoes, I was buying properties," she said. "I wasn't necessarily the best dressed in the industry, but I was building a foundation for myself just in case."
Selling houses was only supposed to be a side hustle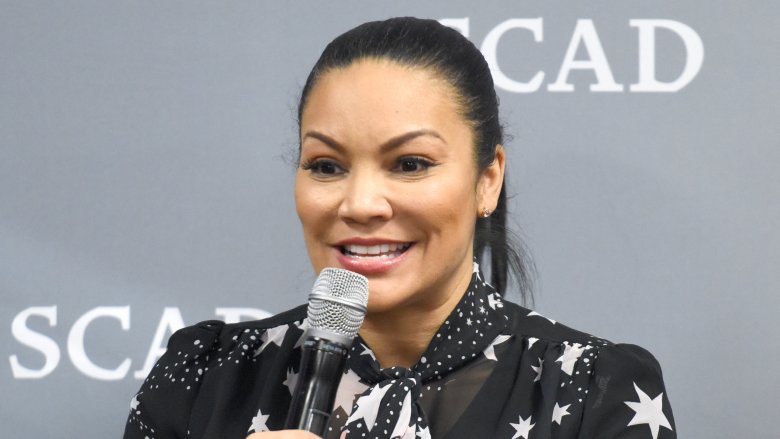 Sherrod never intended to leave her dream career in radio. Flipping houses was meant to be nothing more than a side gig that she did for fun (and a little extra cash). "My intention was to sell and market my own properties after I flipped them, but I got bit by the real estate bug," she told Madame Noire. "I loved it and what was going to be just a side-hustle turned into a passion of mine, and it's been both real estate and radio in tandem for many years."
She eventually merged her real estate knowledge with her radio talent. This, in turn, led to her TV career. "Funny enough, I was actually hosting my daily radio show when I received a call from a casting director inquiring about my interest in hosting Property Virgins, she told Homes.com. "I thought it was a cruel joke and almost hung up the phone. To this day I am glad I didn't hang up."
Real estate is in her blood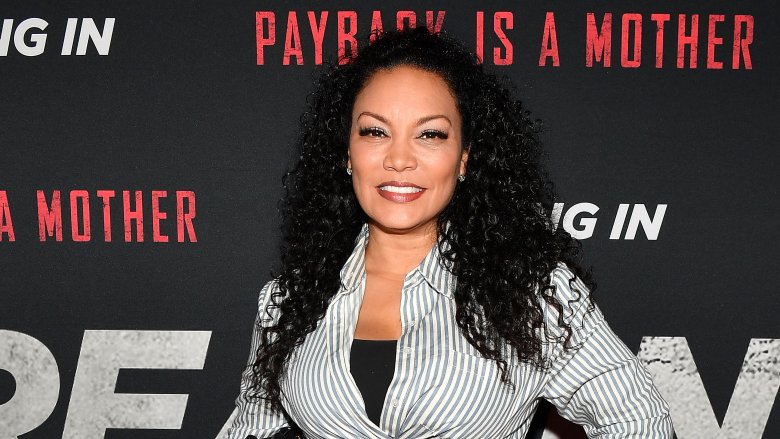 Her path to becoming a real estate guru might have been an unusual one, but Egypt Sherrod comes by her talent in the real estate biz honestly. Her family is filled with brokers, so she grew up around the business. It was her desire to carve her own destiny and do something different from the rest of her family that led her to radio.
As she grew older, however, Sherrod developed a new appreciation for real estate. "I realized you have to do smarter things with that money and I grew up knowing that real estate was the foundation of wealth," she told Madame Noire. While she fell in love with real estate and discovered she had a knack for flipping properties, she also had a far more practical reason for joining her family in getting her real estate license. "A big part of what was going out the window was commissions I had to pay to real estate agents, so I decided to get my real estate license," she said.
She left NYC for the sake of her baby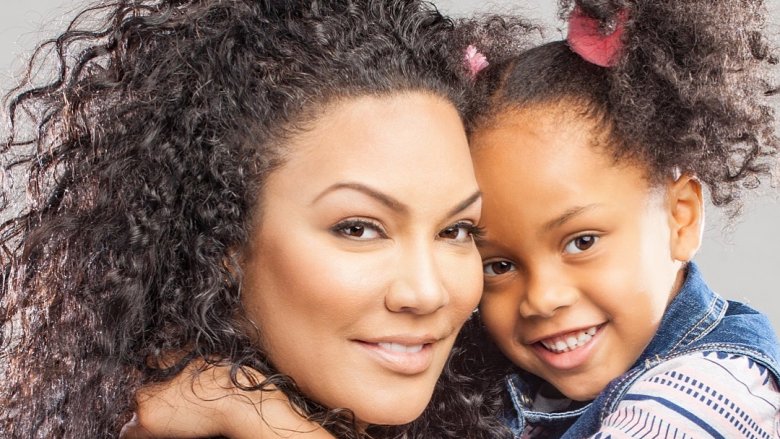 New York City is often regarded as a city for people chasing their dreams, but the fast-paced bustle of the city isn't for everyone. Sherrod lived in the city for more than 13 years before deciding to relocate to Atlanta, Georgia in what she calls "a holistic move."
"When I made the decision, I had already been thinking about it for a year but I was then pregnant… stuck in traffic, sitting in the same spot at the Lincoln Tunnel," she told Madame Noire. "And I said, once my baby is born, what if I need to get to my baby and I can't?"
Sherrod said that she still loves New York, but "it was not conducive to work-life balance." In an effort to find that balance and "a better quality of life" for herself and her family, she convinced HGTV to move Property Virgins to Atlanta.
The key to being a successful "mompreneur" is scheduling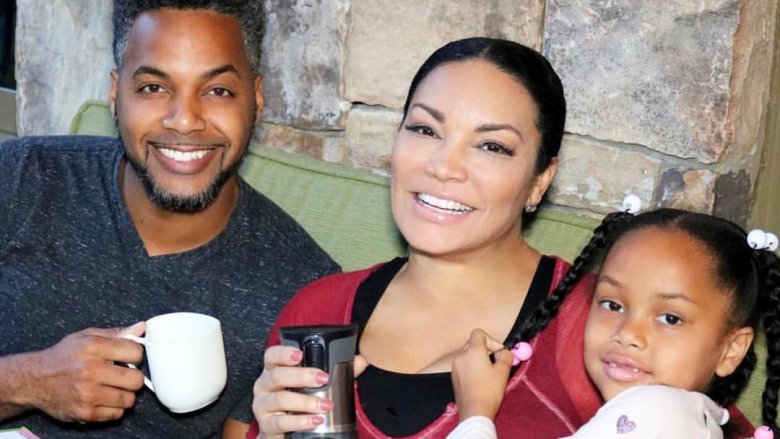 Juggling parenthood and work is never easy. Throw in the pressure of running your own company on top of that, and you have a potential recipe for chaos. Sherrod has a daughter, stepdaughter, and another baby on the way. She manages to keep together what she likes to call her "mompreneur" life by staying organized. "Being a mommy you have to run your house, you've got to run your kids' lives," she told Madame Noire. "I think the key and my number one tip is making sure you have a great support team set up, and communication within your household is key at all times."
Sherrod makes having a successful career and raising a family seem so simple, but a lot of work goes into creating that work/life balance. Every week, Sherrod and her husband get together "just as business partners around our kitchen table" and work out their game plan for the week.
She was a fan of HGTV long before she was a host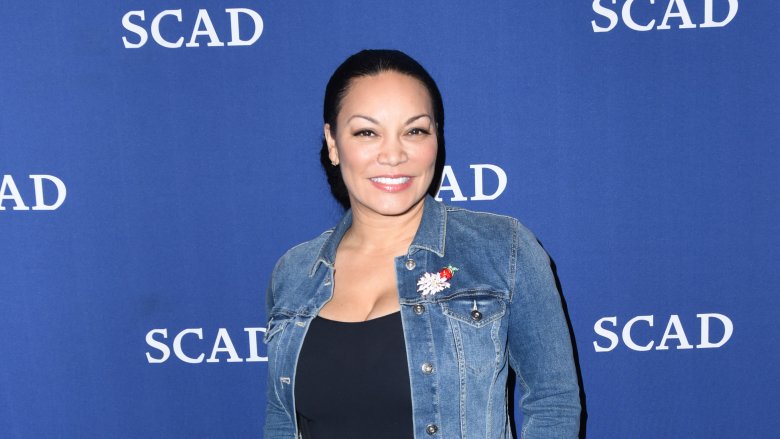 Sometimes things align so perfectly that you can't help but be convinced it's fate. Sherrod is a longtime HGTV fan, so the fact that she ended up hosting a show on the popular channel seems to be destiny. "I've always been an HGTV fanatic," she told Madame Noire. "As a licensed real estate agent and someone who genuinely has a passion for the industry, I was truly drawn to watching Property Virgins even with its former host."
Flipping houses is tricky, so there's a real need for Sherrod's experience."It's not easy, it's not for everybody," she told The Grio. "I always say, 'flippen aint easy' because you have to understand the formula to how we choose houses to flip; you have to make sure you built your dream team before you even start. Those are the people that's gonna work on the house and make sure you stay on track and in budget."
Oprah is her idol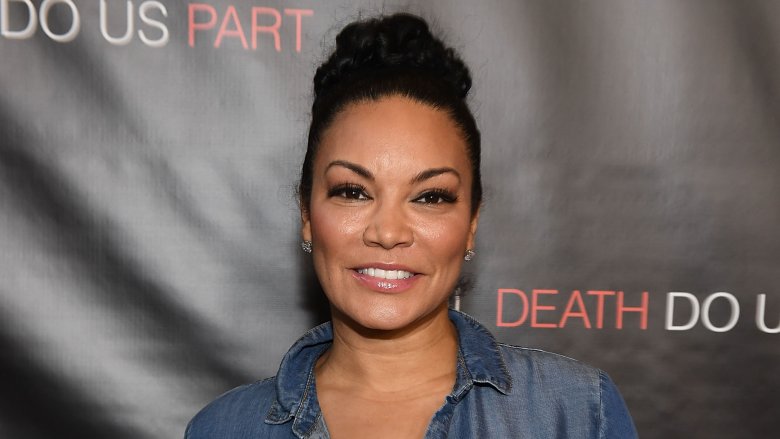 Oprah has long been an influence in Egypt Sherrod's life. "I've followed her since I was a child," she told Atlanta media personality Ray Cornelius. "Not that I wanted to be the next Oprah, because I only wanted to be Egypt, but how she has maintained her integrity and dignity over the years is simply amazing."
Sherrod has definitely carved out her own identity, but that early inspiration certainly helped to shape her career and later philanthropy work. "She was one of the most visible women of color on national TV, and that gave me a sense of pride," Sherrod told Hello Beautiful. "Oprah has always had a way of asking tough questions in a very direct yet compassionate way. She's used her huge platform to help people in powerful ways, and shed light on important social issues that may not otherwise have a global spotlight." That description doesn't sound too far from Sherrod herself.
She's not stressed about her looks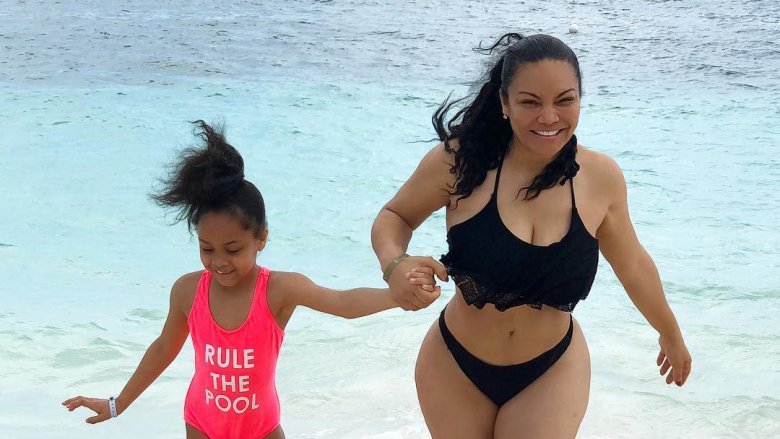 Being a woman in the entertainment industry can be stressful, but you can skip Sherrod with your expectations of how women should look because she isn't going to listen. Body-shaming is rampant in the industry, and the demands placed on women are often unreasonable. While Sherrod looks amazing and does work to maintain her physique, it's not to please her viewers or producers. "The pressure on women especially to look a certain way or be a certain size in the entertainment business can overwhelming," she told Hello Beautiful. "Being on television adds additional pressure, because TV can make you look 10 lbs heavier than what you are in real life. I am conscious of my weight and my appearance, because I want to feel healthy and look good. However, I refuse to allow anyone to stress me out about vanity."
Whether or not you're on TV, that's advice that anyone can take to heart.
She's a DIY queen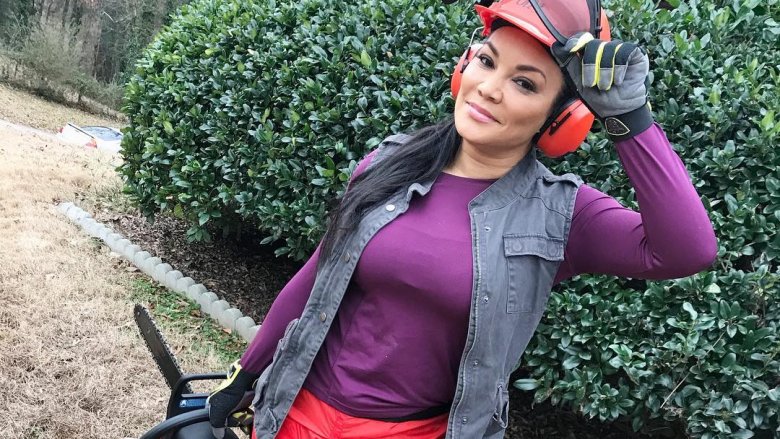 Sherrod is a businesswoman, mom, and real estate guru, but her talents don't stop there. While she doesn't personally fix up the houses you see on Flipping Virgins, she does know how to do quite a bit of the work herself. In fact, when it comes to remodeling her own home, Sherrod isn't afraid to pick up a hammer. "I'm DIY all the way!" she told Homes.com. "From painting, building shelving, epoxying flooring, refinishing furniture… that's all me. I have to be very desperate to call in the professionals."
She does draw the line when it comes to any electrical or plumbing work, though. "That's where I call in the reinforcements," she said.
That hands-on touch might be part of the reason that Sherrod can't pick just one favorite room in her house. She said that she loves her closet, but she spends most of her time in the kitchen. "It's the heart of our home," she said.
It's all about "leading a balanced life"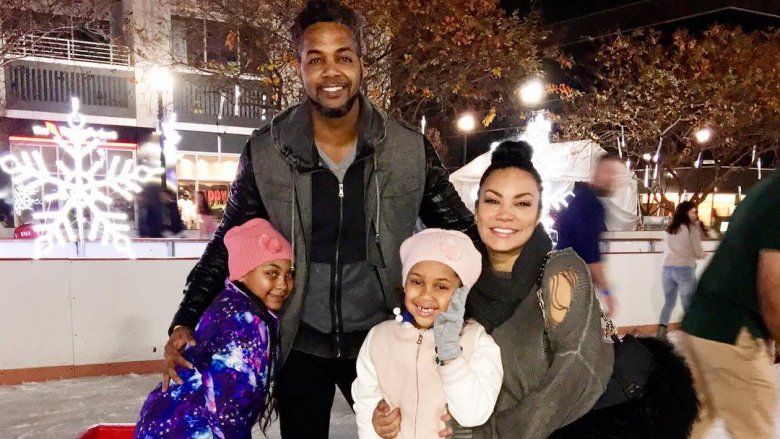 She might be bringing in the big bucks, but Sherrod's priorities are in the right place. "For some people the definition of success is attaining a lot of material things," she told Madame Noire. "For others it's fame or fortune. For me, success means being fulfilled and leading a balanced life."
She added that there's no real key to her success. Everything comes down to a strong work ethic and faith. "Prayer, good old fashioned hard work, giving the personal touch, never compromising my integrity, listening to good business advice and keep a talented group of people on my team to help me stay on top of everything," she said.
With so many accomplishments already under her belt, Sherrod now wants to focus on giving back to the community. "I compare it to tithing, but I'm tithing of my time, spirit and knowledge," she said. Her charity, the Egypt Cares Family Foundation "aims to provide resources and motivation that support families on their journey to financial literacy, health awareness, higher education and successful communication within the family unit."
Her advice to young women: "Always write your own checks"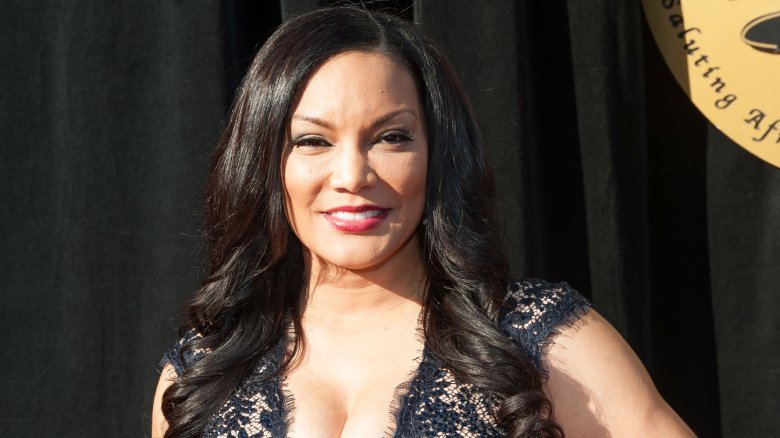 As far as role models go, Egypt Sherrod is an excellent one. She definitely knows a thing or two about how to handle money and make it work for you. In an interview with Vibe, she gave advice to young women who want to be financially successful. "Always write your own checks (if you even have to do that anymore); Oprah Winfrey said that years ago and it stuck with me," she said. "With your money, you need to know where its coming from, where its going and why. Be responsible, step up, or your will turn around and have none. Always manage your own money. And it's okay to have financial advisors… But you need to be the one watching and managing all your money."
She also reminded women that money is only a means to an end. "It's a tool to help us realize our dreams," she said. "Money shouldn't be the dream."