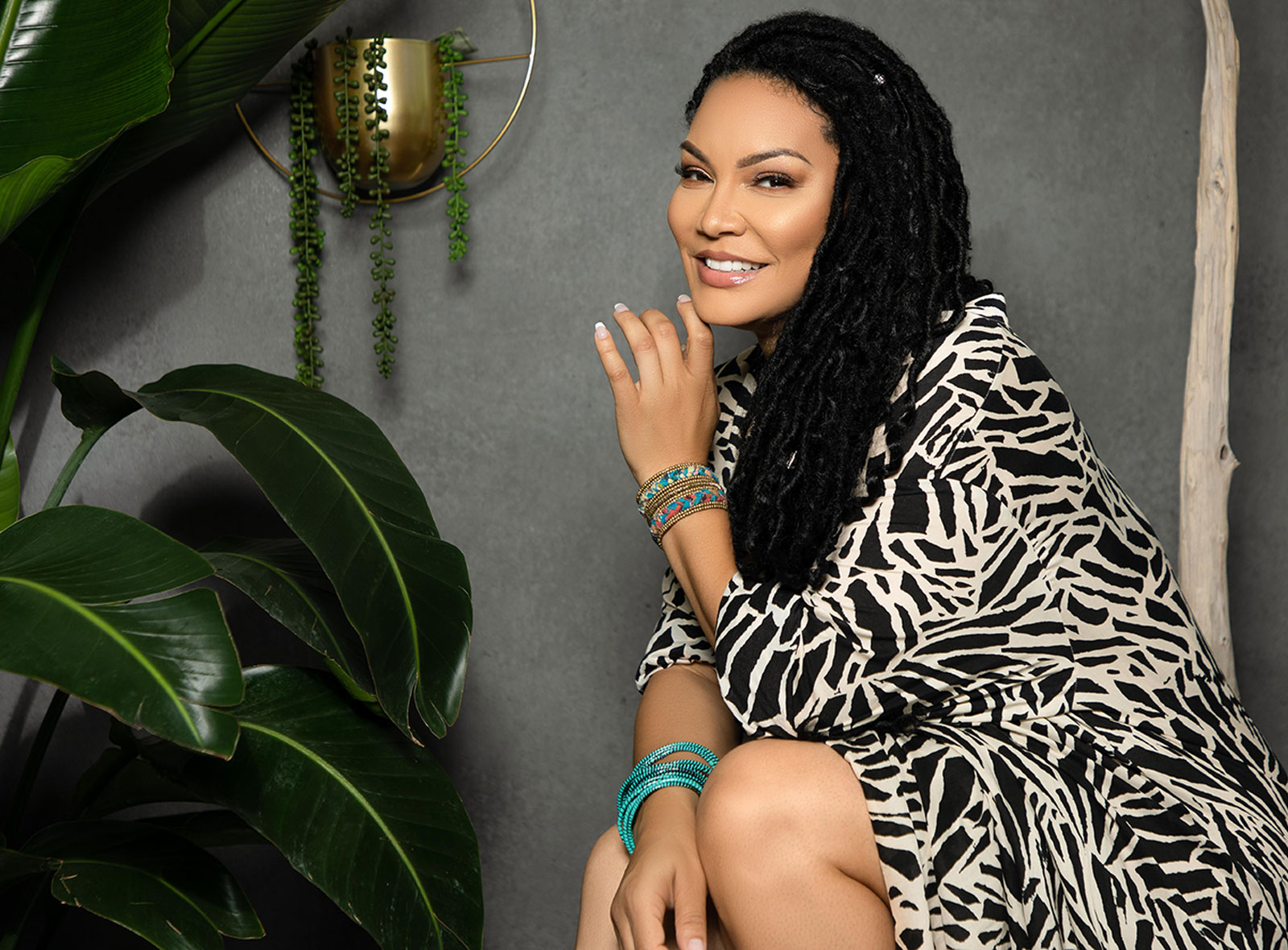 Television and radio host, real estate broker, designer, author, life coach and coveted speaker, Egypt Sherrod is a POWERHOUSE!
"Tough love with a hug," is what HGTV & OWN fans and her personal clients have come to affectionately expect from Egypt Sherrod. The real estate maven is also best known as host and co-executive producer of break out hit "Married To Real Estate," "Flipping Virgins," "Property Virgins." Egypt who is a also a designer, along with her builder husband Mike, were crowned the winners on Season 3 of HGTV's flagship design and renovation show "Rock The Block," as they competed and won against some of the country's top design teams. Egypt also had the immense honor of decorating the White House for Christmas.
The Temple University graduate is a serial entrepreneur, as CEO of the Atlanta based Egypt Sherrod Real Estate & Design Group. She's been chosen as one of Network Journal's 40 Under 40, made recurring appearances designing on the Drew Barrymore Show, Wendy Williams, NBC's Today Show, CNBC, FOX, and CNN. Egypt has also been featured on Forbes.com, Architectural Digest.com, Essence Magazine, People, Fast Company, Yahoo.com, Rolling Stone, Black Enterprise, and a host of other publications and digital platforms.
The multi-media maven has also had a 20 year award winning radio broadcast career scoring interviews with the likes of Prince, Oprah Winfrey, Leonardo DiCaprio, Martin Scorsese, and the late James Brown to name a few. By the age of 30, she'd been syndicated in more than 60 cities throughout the USA including major markets such as New York City, Philadelphia, Baltimore and Atlanta, managing to win over countless listeners with her honest and electric delivery of sass and class and making Egypt a household name.
Egypt has 3 children, Harper, Kendall and bonus-daughter Simone with her husband of 12 years. She counts motherhood as her greatest achievement, as she says, "I have zero regrets on waiting until later in life to be a mom. I'm settled, grounded, and can actually laugh at myself now when I make mistakes. No mother is perfect. Being a mom has also helped me hone my design aesthetic to include functionality and sustainability which is important for everyday life. It's my mission to prove that luxury, comfort and sustainability can coexist." This mission is fulfilled and is perfectly expressed in her upcoming consumer product line, Indigo Road, launching Fall 2023.