Egypt Sherrod Named INMAN Global Influencer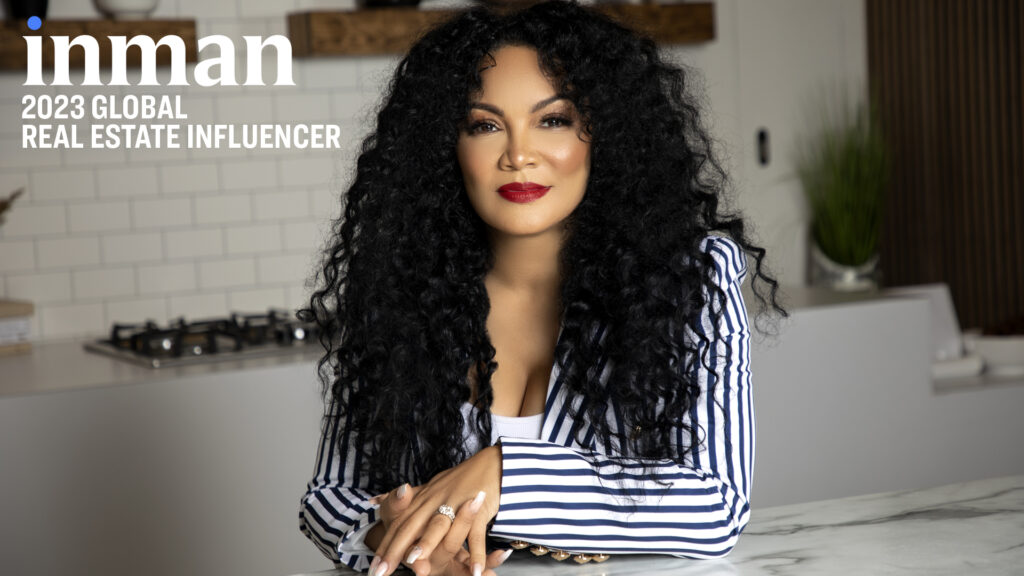 Inman's inaugural Influencer ran from real estate as a kid because it was all her family talked about. But with 4 TV shows, a podcast and a team under her belt, she lives and breathes it in 2023.
In these times, double down — on your skills, on your knowledge, on you. Join us Aug. 8-10 at Inman Connect Las Vegas to lean into the shift and learn from the best. Get your ticket now for the best price.
Egypt Sherrod is a mother, wife, daughter, real estate broker and an investor.
She's also a "tried and true" Philadelphian, she'll have you know.
But the star of HGTV's "Married to Real Estate" is also a successful media personality and a member of the Real Estate Staging Association and the Women in Entertainment Empowerment Network — not to mention a card-carrying constituent of the NAACP, the oldest civil rights organization in the United States.
Oh, and now she's officially an Inman Influencer, too.
"Everybody has a brand," Sherrod told Inman in a wide-ranging interview last week to kick off Inman's inaugural Influencer program, which continues this year with spotlights on some of the real estate industry's most recognizable thought leaders. "Whether you realize it or not, your brand is what precedes you. For me, having built such a popular career in one field, and now launching myself in another field, I had a challenge ahead of me."
Sherrod started her real estate career by accident when she decided to try her hand at flipping houses as a twenty-something professional while balancing a full-time job at a radio station.
By 2004 she had obtained her license and affiliated with Weichert Realtors before finding her way to Keller Williams and launching her own team, The Egypt Sherrod Real Estate Group. Along the way she gained certifications as a master certified negotiation expert, certified distressed property expert, accredited buyer's representative and certified residential specialist.
As her reputation has grown, so too has her social media standing. Today, Sherrod has a stunning 1.2 million followers on Instagram, 173,000 on Facebook and 63,000 on Twitter.
"It's a blessing and a curse at the same time because it requires a lot of maintenance and a lot of work," Sherrod said of the social channels that have helped magnify her brand. "But it's a blessing because you have the opportunity to brand, rebrand, amplify your business and everything that you do, and truly build a community and audience."