Egypt & Mike return To Rock The Block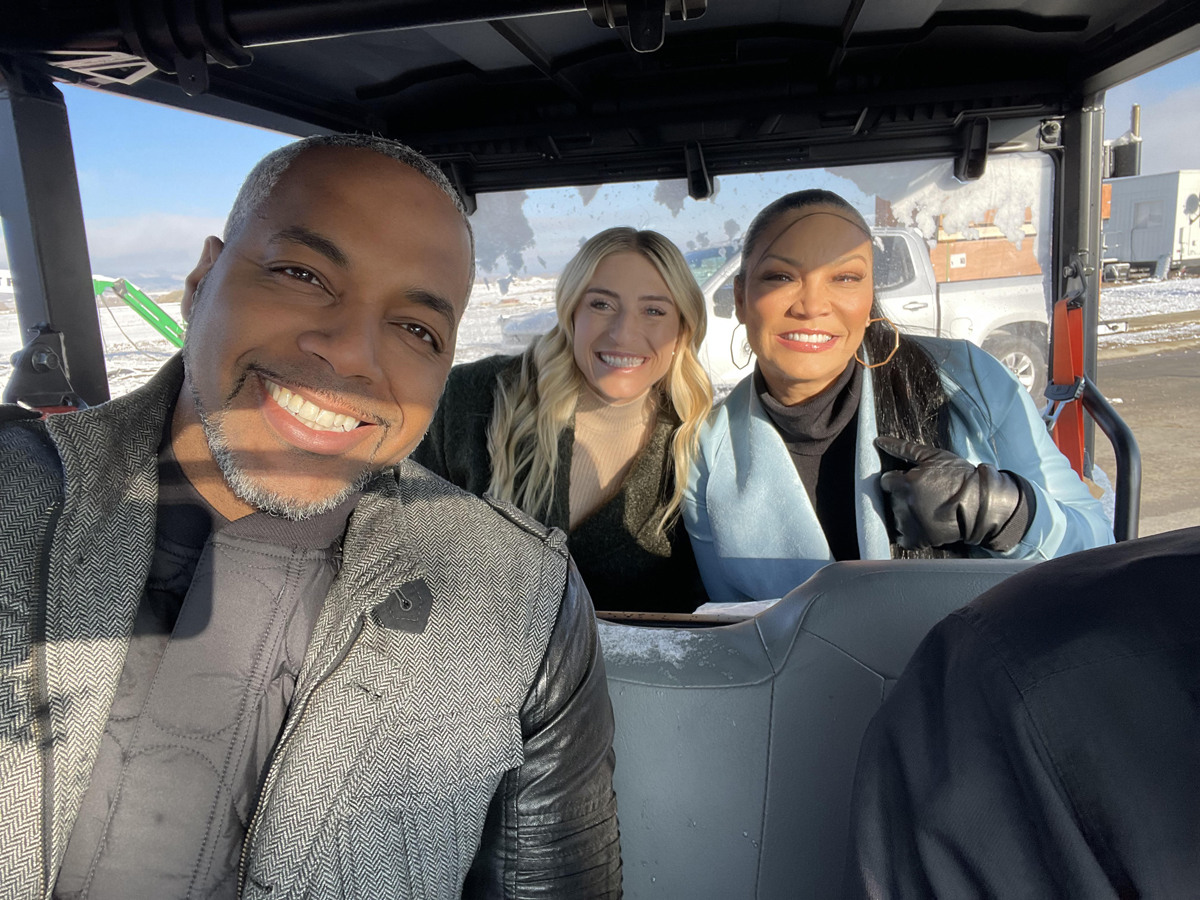 "Married To Real Estate" Stars Return To Rock The Block
As the season 3 reigning champs of HGTV's flasgship design competition show "Rock The Block", Egypt Sherrod and Mike Jackson are returning to judge the finale of season 4 along with season 1 winner Jasmine Roth.
The new season takes place in the gorgeous foothills of the Colorado Mountain terrain. Competitors include Renovation Island's Bryan and Sarah Baeumler, deluxe design experts Michel Smith Boyd and Anthony Elle (Luxe for Less), Farmhouse Fixer's Jonathan Knight and Kristina Crestin, and Fix My Flip's Page Turner and Mitch Glew. Each team has six weeks and a $250,000 budget to renovate identical properties in the rustic landscape and morph them into luxurious homes.
Egypt and Mike remember all too well the weight of the competition, as it was just a year ago they competed in Charleston while also still filming season 1 of their hit show "Married To Real Estate" simultaneously. "It was handsdown one of the hardest and most exhilarating experiences I've had in my life," exclaimed Egypt as she reminisced. "I am still trying to catch up on my sleep after going six weeks with no sleep," says Mike. The two worked tirelessly to bring home the win for their home city of Atlanta, wining the entry/living room and exterior rounds, then ultimately winning the entire competition as their home appraised and sold at the highest in Rock The Block history to date, at a whopping 1.385 million.
"Fans are clamoring for the new season of Rock the Block, we are so excited for production to begin and the competition to start," said Betsy Ayala, SVP Programming and Development at HGTV. "Everything about this season is bigger and bolder – including the homes and the scenery. Our stars will face some of their biggest design challenges to date and they plan to hold nothing back to win it all."