Can't wrap a gift to save your life? Egypt Sherrod reveals her fail-safe gift wrapping trick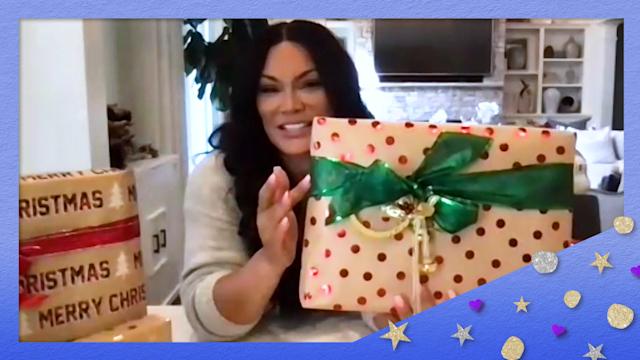 Momma Kim and I did a super fun thing together for Yahoo. We decided to have a gift wrapping session revealing all of our Lil tricks of the trade. My mom is a gift wrap GURU so in this case "I get it from my momma." 😝 I remember as a kid, I would sit up for hours watching her wrap gifts and make them look like works of art. Family members would bring over all their holiday gifts for her to wrap. One year my uncle had the audacity to have her wrap her own gift. That was a hoot when he gave it to her the next morning.
Check out the YAHOO LINK HERE to watch my mom and I have a holiday wrap off!
https://www.yahoo.com/lifestyle/cant-wrap-gift-save-life-140000554.html